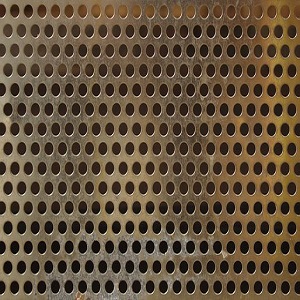 Perforation is a technique in which the holes are made in the respective sheet of metals. The perforation is applied in the different metals and this metal is called the perforated metal. Aluminium, stainless steel, brass, bronze, titanium, and even plastic are perforated by a punching machine or the laser cut technique.
Application of the perforated metal:
Perforated metal got popular in the architectural industry due to the following reasons:
The perforated metal is installed for making shades. It limits the sun's rays and reduces the sun's heat by purveying its light.
The perforated metal's panels are used in the building, offices, and hospitals because it minimizes the noise pollution. The perforated metal acts as a soundproof material.
These are installed in the balcony and stairways that separate the portions and proffer privacy with attractive perforated designs.
The perforated metal is also used in many food and beverage industries. The perforated metal sheets are used to drain dryers, fruit and vegetable presses, and baking trays.
These are also used in the chemical industry. In the industry, the perforated metal is used as filters, gas purifiers, coal washing, and in many centrifugal tools.
These are also used in textile printers and felt mills.
The perforated metals are eco-friendly, when the panels or sheets are distorted, these can be recycled and can be converted into other products.
Perforated Aluminium:
Perforated aluminium sheet metal is of great importance due to its stability, flexibility, and decorative touch. It is both functionally and aesthetically important. The perforated aluminium is highly versatile. It is resistant to corrosion, lightweight, and cost-effective material. The perforated aluminium has an architectural element and is ideal to decorate the surfaces. Perforated aluminium sheets, coils, blanks, and even fabricated components can be installed. The perforated aluminium has good strength to weight ratio. The perforated aluminium sheet has fire-resistant, eco-friendly, and thus can be used as:
The perforated aluminium sheets prepared the perforated aluminium panels that proffer privacy. Perforation in panels makes them lightweight. Moreover, it allows air regulation. If you want privacy the perforated holes can also be smaller enough that makes visibility from inside but unable for the outsider.
The perforated aluminium is used in fencing and railing. The perforated aluminium is used as a fence for the construction zone. It purveys a tidy look. These panels are also permanently used as the fence to ward off the commercial walkways.
The perforated aluminium is used in the buildings and apartments as the entryways and windscreen. These are also used in hospitals, clinics, and the restaurant in the modern and pioneering look.
With the advancement in technology. The perforated aluminium panels can be perforated in different sizes and patterns that make them beautiful.